So I'm gearing up for
a hike to test my new distance trekking gear
, and am dressed exactly as you see me in the photos in that thread. Mostly because the time of day we're talking about is a whopping 30 minutes before those photos were taken.
I'm about to sling my cloak over my shoulder, tied up as it was, when the mail lady parks outside the front of my house. "No biggie...mail's here."
Now, as I watch through the window, she starts coming down the walk with a cardboard tube, roughly two feet long. I get excited "Oh, it's here!"
Then, horror of horrors, she knocks on the door, and stands there expectantly, with a USPS delivery confirmation slip in her other hand. Mind you, I'm not dressed as most would expect of a person answering the door for a package.
I move to start whipping off the extraneous gear, think better of it, knowing what's in the package, and say "Well, this could be fun."
So I march my wool-clad keester right up to the door, whip it open like I'm strutting into Nottingham castle with a wild pig across my shoulders wearing green tights (with my seams perfectly straight, mind you), and smile as proudly as I can muster. I sign the sheet, graciously accept the package, and watch her expression change through a variety of confusion, comedy, and just a hint of embarrassment on my behalf, before the door closes.
Eric C's two-edged byknife whips out of the scabbard conveniently hung at my belt, and in moments, I have the tube--which has a rayed star drawn upon it adjacent to my name and address in permanent marker--rent asunder, and my hand happily slides this lovely number out of the package.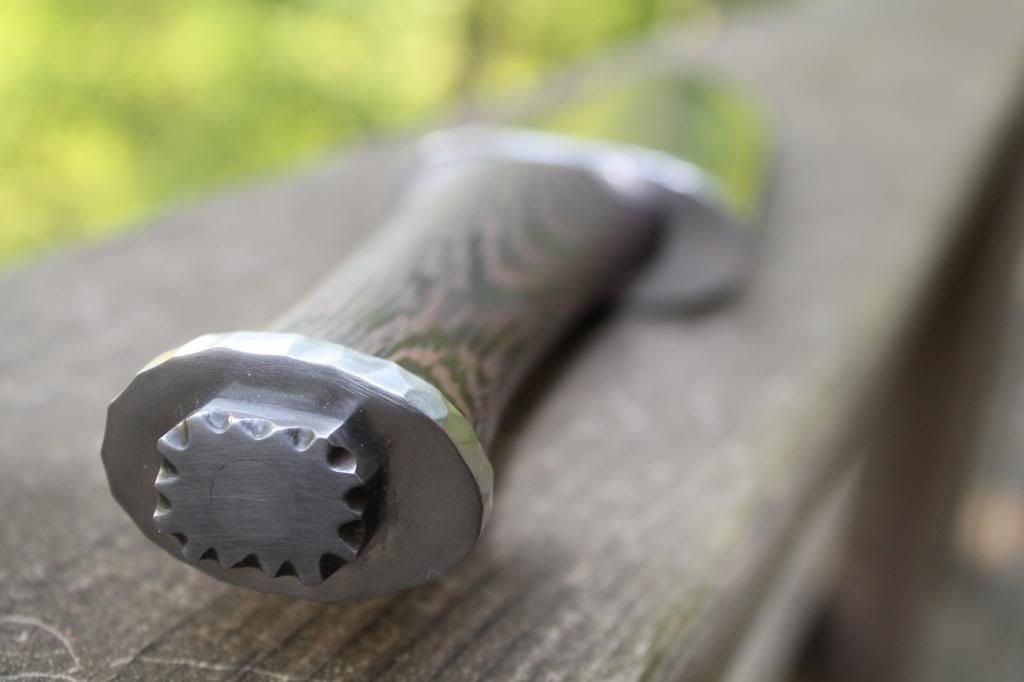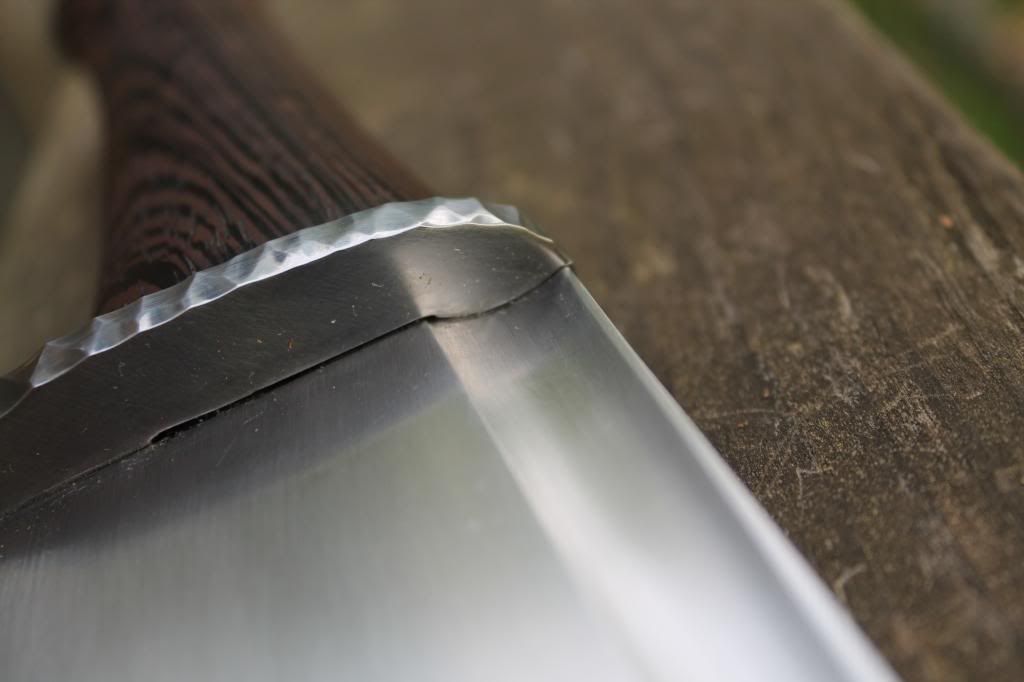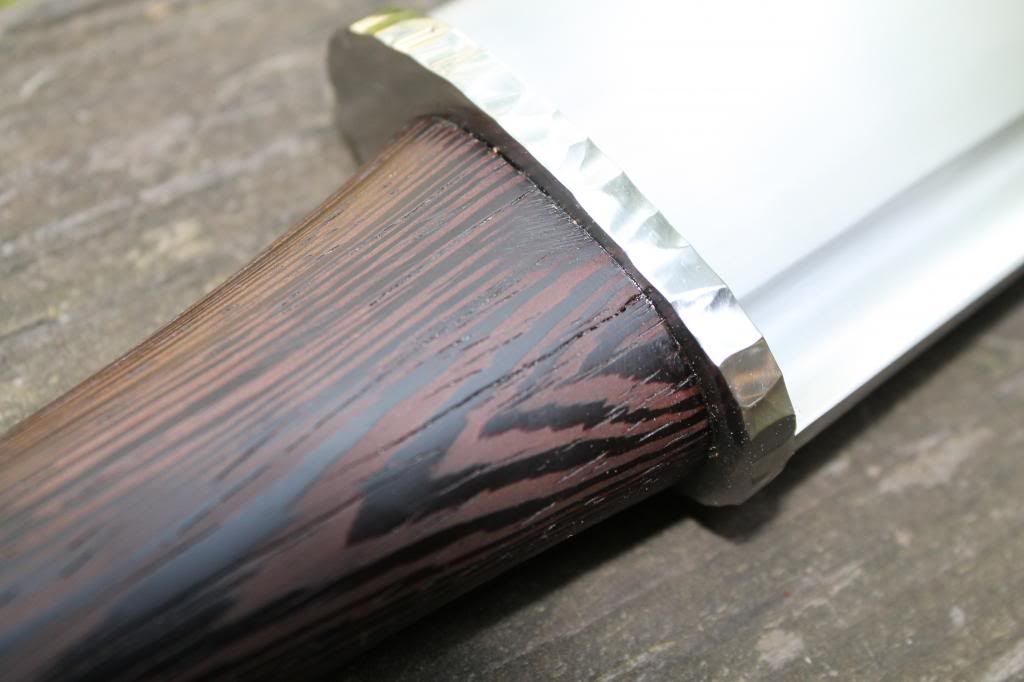 For scale: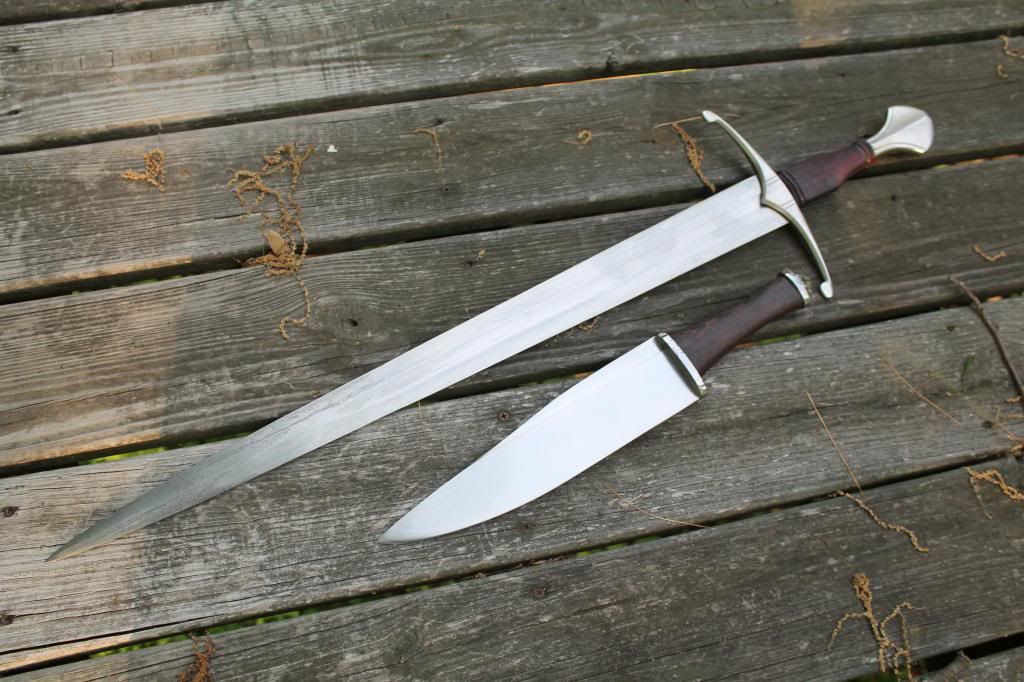 With Ardeloth, its soon-to-be-companion.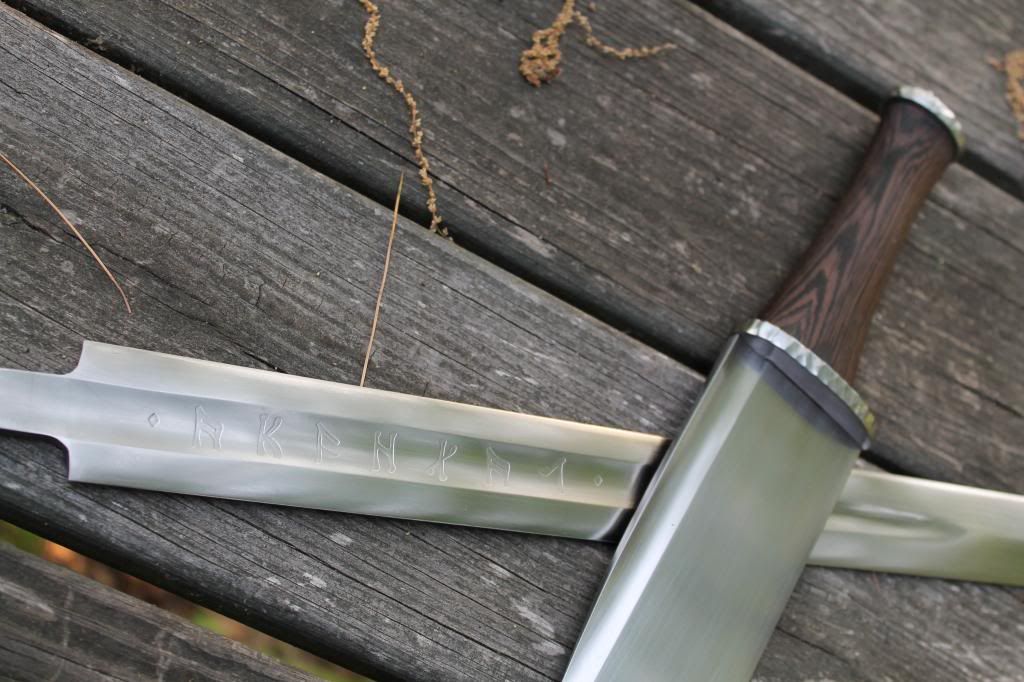 She was originally supposed to be a bit thicker than she is now. Odigan is very knowledgeable in his craft, and is an artist to the point of knowing what it was that I really wanted, and needed, in the blade, rather than simply going along with my drawings and dimensions, which at first, created a brick. Don't get me wrong...she has some serious authority, and went straight through a 1.25" sapling. But there's a degree of finesse still, and she's light enough to not be tiring to use. She's a sturdy bush knife, and learge enough to engage a full-size blade, much as was Andy's vision for his "langseax" he commissioned from Paul Champagne years back. This isn't supposed to fulfill that same void exactly, but many of the same uses are possible.