Those who have been around long enough will have seen that I have a prediliction to the use of Narsil iconography. While mentally fleshing out my own take on a late third age ranger, I've borrowed from medieval devotions to particular saints and relics.
Apart from putting broken swords on everything, I am trying to figure out how to incorporate this devotion to into specialized gear. What I have in mind is specialzations among the Dunedain, of which Halbarad's Grey Company is just one, the silver star brouch being their particular symbol. The Company of the Sword, is another.
Has anyone gone in a similar direction themselves?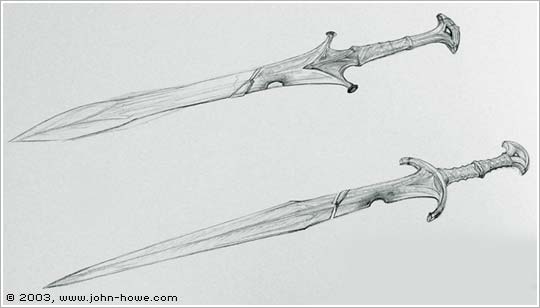 Perty leaf-blade Narsil pics by John Howe - isn't the Sauron's finger notch melted into the blade a cool detail?